Objective analysis of the technical regulations China aquatic products, standards and conformity assessment procedures.
China system of quality standards:
China current associated with the quality and safety of fish products mandatory national standards: GB 2760 national food safety standards of food additives using standard, GB 2762 national food safety standards in food contaminant limits, GB 2763 National Food Safety standard maximum residue limits for pesticides in food, GB 2733 fresh, frozen aquatic animal health standards, the Ministry of agriculture bulletin No. 235, GB 10133 Fisheries condiment hygiene standards, GB 10136 marinated raw fish animal hygiene standards, GB 29921 national food safety standards of food pathogens limited and GB 10144 marine products of animal health standards, and so on, has formed a multidisciplinary a better standard system.
China current quality standards in the major technical indicators with international standards (CAC standards) and the European Union, the United States, Japan, South Korea rules is basically the same, but because of the operation of the entire management system is imperfect, and the test method used in China technological backwardness, etc. many causes of aquatic products exports to China frequently blocked, causing the China government attaches great importance, while in 2001 China launched a pollution-free food action plan, the national authorities at all levels and the company attaches great importance to food safety.
At the same time China revision of the standard sector in recent years, the standard-setting work, the importance of international standards, timely amendment of the original provisions are incompatible with international standards of quality and safety standards and the appropriate indicator in the revision of fish products industry standards, timely adjustments and amendments mainly safety technical indicators to make it consistent with international standards and advanced foreign standards.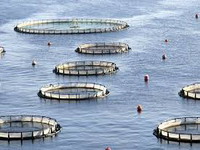 European quality standard system:
The EU is the world's highest food safety requirements, the relevant technical regulations system is the most complete, the most stringent region. In recent years, with the revision of a series of new food safety regulations and the implementation of the existing regulations, EU requirements for quality and safety of aquatic products are becoming increasingly stringent and complete. EU relates to food and agricultural standards and a total of more than 500 directives and regulations, including the European standard (EN) and EC directives Regulation (EEC / EC). These standards and regulations, not product-specific instructions are specific provisions in the categories of safety indicators of product testing standards and requirements, but strict rules to enter the European market must comply with the provisions of these standards and directives. After completion of the EU standards, to other countries of the world agricultural production, management, especially trade had a significant impact.
Commission Regulation (EC) No (2073/2005) and a series of amendments to the regulations and inspection requirements of microbial limits. European Parliament and Council Directive (EC) No 1333/2008 series of amendments and regulations on the use of food additives make provisions. (EC) No 396/2005 series of amendments and regulations on food and feed products MRL make provisions. Council Regulation (EC) No (37/2010) and a series of amendments to legislation on veterinary drug residues were defined. Commission Regulation (EC) No (1881/2006) and a series of amendments to regulations on contaminants in food (heavy metals, organic pollutants) Limited expressly detailed provisions. Fish product standards, part of the EU standards is a direct and ISO standard CAC and other international organizations.
EU provisions drug residues in aquatic products and limited amounts of pollutants consistent with existing national regulations and standards of provision, but the EU test methods to limit these substances advanced than the current standard test methods our advanced EU application equipment, testing methods and detection limits are higher than our requirements.
US quality standard system.
The United States began to implement in 1997 the export of aquatic products enterprises HACCP management system, the United States focus on prevention and safety of agricultural science-based risk analysis and prevention, namely the United States food safety laws, regulations and policies are considered a risk, and the corresponding preventive measures. US food safety laws and regulations for the development of very specific food safety standards and regulatory procedures.
The federal government is responsible for food safety in the respective sector departments and local governments together constitute a comprehensive and effective security system, strict supervision of food from production to all aspects of the sale. United States on imports of management, in addition to adhere to many years to implement a system for licensing imports of Health and the US Food and Drug Administration (FDA) Good Manufacturing Practice food (GMP), ISO9000 series of quality certification and aquatic Hazard Analysis Critical Control Point, etc. Register Accreditation.
In recent years the implementation of Bioterrorism Act, the implementation of food business registration regulations, food import and export regulations notified in advance for food exports to the US registered and reporting system to implement a wide range of complicated procedures, measures to crack, but also on China aquatic products exports to the US impact, direct impact on Chinese exports of aquatic products enterprises.
Japan system of quality standards:
Japan's aquatic product quality safety and health management a relatively sound institutions, regulatory and technological system. The Government of Japan involving aquatic product quality and safety and health management organizations are the Cabinet Office under the Ministry of Agriculture and Ministry of Health, Labour and Welfare and other departments in 2003, the Japanese government formally established the safety assessment of all food Food Safety Commission, whose main function the implementation of food safety risk assessment, risk management departments for policy guidance and supervision, and other risk communication and public information. And aquatic product quality and safety of health-related law Food Safety Basic Law, JAS Law, Food Sanitation Law, Guide to Japanese fishery drug use, Japanese Positive List developed, etc., are accompanied by the Health the law enforcement orders and implementing rules, to supplement the law and norms.
Japan from May 29, 2006 implementation of the Agricultural Chemical Residues in Food positive list system, which is to strengthen Japan's food (including edible agricultural products) Agricultural chemicals (including pesticides, veterinary drugs and feed additives) and residue management a new system developed. This standard covers agricultural chemicals 794 kinds, 254 kinds of food, more than 67,000 were set residue standards. Japan Positive List System Requirements: Agricultural Chemicals in Food must not exceed the maximum residue limits; for not develop maximum residue limits of agricultural chemicals, and its content in the food must not exceed all standards, ie 0.01mg / kg. That is, for the established maximum residue limits of chemical substances, the content in food must not exceed the maximum residue limits, not established limits for agricultural chemicals, an amount not exceeding all standards MHLW determined by the Ministry of Health, but exempted substances Ministry of Labour determined not so limited.
South Korea quality standard system:
South Korea imported food inspection and quarantine work by the two government agencies responsible for food, agricultural products (excluding livestock) inspection work by the Korea Food and Drug Safety Agency (KFDA) is responsible for, and livestock (including fish) for inspection by the Agriculture, Forestry and Fisheries Ministry of food (MIFAFF) responsible. In order to ensure food security of their populations, KFDA develop a more detailed food pesticide and veterinary drug residue limits, residue limits for heavy metals and other safety indicators, all domestic and imported foods must meet the limit requirements. For not formulate specific requirements for pesticide residues in agricultural products, KFDA also own country Codex Alimentarius clearly defines the reference rules: First CAC reference standard; no CAC standard reference minimum limit requirement similar agricultural products.
The main legal basis for South Korea's imports of aquatic products are: Management of Aquatic Product Quality Law and Food Sanitation Law and so on. Which covers a broad range of health standards. South Korea in addition to the appearance of fish, size and freshness, which are expressly provided for in the hormone content of imported aquatic products, drug residues, heavy metals, food-borne microbes and other harmful substances such standards are strict rules. August 2008, China, South Korea and quarantine departments have signed South Korea's import and export of aquatic health management agreement, South Korea's exports to China seafood hygiene standards detailed provisions.
The agreement is not listed, in accordance with Korean law and standards must be developed are: the Ministry of the sea aquatic test project and public Food Code provides for heavy metals, hormones, drug residues and harmful residues allow references.
Compare China Aquatic standard system aspects analysis:
Aquatic products as a guide to assess the product quality, standardized products market trade, protect consumer interests and technical basis of important technical support, quality and safety standards aquatic widespread attention. However, China current aquatic standards with international standards in the system compared to the remaining gap.
A: China aquatic products standard system to be further improved. For the purposes of the standard system, the United States, European Union, Japan and other countries have developed a systematic, comprehensive, supporting standard detection methods aquatic product quality technical indicators, terminology standards and manufacturing practices, health standards for fishery products in circulation, processing and trade at home and abroad to provide a guarantee.
China Aquatic existing standards-based product standards, better than the United States, European Union, Japan and other countries in terms of technical specifications farming, but there is a standard multi-sectoral management system, resulting in duplication project, basic research is weak, blind followers International standards and foreign standards and other phenomena, in particular in terms of quality and safety standards related to aquatic (and other pollutants such as heavy metals and pesticide and veterinary drug residue limits) lack of risk assessment in accordance with the revised standard and a long cycle.
B: China Aquatic standard system lacks SYSTEMS COMPATIBILITY. United States, Japan, Thailand, with good manufacturing practice GMP and Hazard Analysis and Critical Control Point HACCP system. And some of China aquatic products processing enterprises lack these complementary standards, allows companies in a disadvantageous situation in the export trade, thus affecting the export of aquatic products, for economic losses caused by the state and enterprises. Therefore, the establishment and improvement of aquatic systems to improve the standard of quality of aquatic products, promote the export of aquatic products has far-reaching significance.
      

Author: By Susei Ge on August 16th, 2017 – Update
Posted in: What is aqsiq, aqsiq blog, aqsiq law policy, what is CIQ
AQSIQ blog content: China laws, aqsiq policy, China food safety regulations, etc.
AQSIQ will release the latest AQSIQ trends, you can focus on her Google express your opinion free.