Announcement 80 of AQSIQ on the Requirement of Transportation Vehicles of Imported Edible Vegetable Oil in Bulk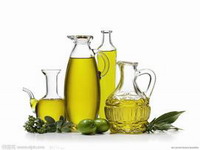 The oil tank shall be made of inertia materials that do not react with edible vegetable oil and safe for food contact. Stainless steel is the most suitable material. The inside of soft-steel oil tank shall be coated with inertia materials like EPN. Tanks made of copper or copper alloy must not ship edible vegetable oil.
The previously shipped cargoes shall be food or substances as specified by Annex 1 List of Substances Allowed for Shipment. The cargoes of last but one and two shipments shall not be substances as specified by Annex 2 List of Substances Banned from Shipment.