French organic wine mark is inconsistent with the requirements for rectification.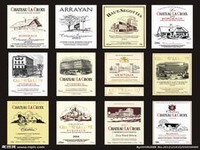 05 Oct,AQSIQ Guangzhou port found a batch of about 17,000 yuan Origin Italy puree, and a batch of about 106,000 yuan origin of French red wine, because there is no organic certification by China, but marked with "ORGANIC" and foreign organic on the label certification mark, were asked to label for rectification.
Currently, another batch of wine from France origin, the value of about 226,000 yuan, the same problem because the label is rejected at the port to make corrections.