Open license approval list for imported products
AQSIQ No.25 and No.170 and China Customs General Administration No.238, after a risk assessment, decided to cancel the approval of the entry of some products to animals and plants for quarantine inspection on June 01, 2018.
According to "Administrative Measures for the Examination and Approval of Entry Animal and Plant Quarantine"
Before the products in the form are imported, importing companies do not need to apply for entry permit for animal and plant quarantine.
However, when entering the port, the goods should be declared to the customs in accordance with the regulations and be subject to inspection and quarantine according to law.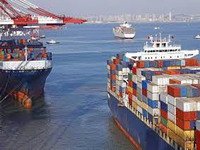 Open license approval list for imported products:
| H.S Code | Product name |
| --- | --- |
| 3105900000 | Other fertilizers |
| 3101001910 | Chemical litters of forest litter (including forest humus such as leaves, bark, leaves, and roots) |
| 3101009020 | Chemically treated forest litter (including forest humus, leaves, bark, leaves, roots, etc.) |
| 2703000010 | Peat (Peat) (Organic ore bodies (whether wet or dry) where dead plants are dead and decayed in swamps (wetlands) |
| 2703000090 | Peat (including peat for fertilizers) (whether made or not) |
| 604901000 | Other mosses and lichens |
| 604201000 | Fresh moss and lichen |
| 1404909010 | Coconut Cockles (Bars/Blocks) |
| 4501902000 | Crushed, granulated or powdered cork (softwood, cork or cork powder) |
| 4401400000 | Sawdust, wood waste and shreds (unbound to round sections, blocks, sheets or similar shapes) |
| 1404909000 | Other Numbered Unlisted Plant Products |
| 2302100000 | Corn grits, bran and other residues |
| 2302400000 | Other cereals, bran, and other residues |
| 2302500000 | Legumes, bran and other residues |
| 2303100000 | Residues and similar products in the manufacture of starch |
| 2303200000 | Sugar beet residue, bagasse and similar residues |
| 2305000000 | Peanut cake and similar oil residue |
| 2306100000 | Oilseed cakes and solid residues (obtained from vegetable oils other than those of heading 2304 or 2305) |
| 2306200000 | Linseed cakes and solid residues (obtained from vegetable oils other than headings 2304 or 2305) |
| 2306300000 | Sunflower oil cakes and solid residues (obtained from vegetable oils other than those from heading 2304 or 2305) |
| 2306410000 | Low saccharic acid rapeseed oil cake and solid residue (obtained from vegetable oils other than those from heading 2304 or 2306) |
| 2306490000 | Other oilseed rape cakes and solid residues (obtained from vegetable oils other than those of heading 2304 or 2305) |
| 2306500000 | Coconut or copra oil cakes and solid residues (obtained from vegetable oils other than those of heading 2304 or 2305) |
| 2306600010 | Endangered palm fruit or endangered palm kernel oil cake and solid residue (obtained from vegetable oils other than those obtained under heading 2304 or 2305) |
| 2306600090 | Other palm fruit or other palm kernel oil cakes and solid residues (derived from vegetable oils other than those of heading 2304 or 2305) |
| 2306900000 | Other oil cakes and solid residues (obtained from vegetable oils other than those of heading 2304 or 2305) |
| 2307000000 | wine slag, coarse wine stone |
| 0404100000 | Whey and modified whey (whether or not concentrated, sweetened or sweetened) |
| 2301209000 | Other aquatic product slag powders not suitable for human consumption |
| 1504100010 | Cod Liver Oil and Its Separation Products |
| 1504100090 | Other fish cod liver oil and its fractions |
| 1504200010 | Other Fish Oils, Fats and Their Separated Products (except Cod Liver Oil) |
| 1504200090 | Other fish oils, fats and their fractions (other than cod liver oil) |
| 1504300010 | Oils, fats and their fractions of endangered mammals (season only) |
| 1504300090 | Other marine mammals Oils, fats and their fractions |
| 3503001001 | Gelatin |
| 3503001090 | Derivatives of gelatin (including rectangles, square gelatin flakes, whether surface-treated or colored) |
| 3503009000 | Fish gelatin, other animal glue (but not casein 3501) |
| 2309101000 | Dog food or cat food cans |
| 2309901000 | Finished feed additives |
| 0506100000 | Acid-treated collagen and bone |
| 0506909011 | Tiger bone that has been degummed (refers to unprocessed or degreased) |
| 0506909019 | Non-degummed tiger bones (referred to as processed or degreased) |
| 0506909021 | Leopard bone that has been degummed (refers to unprocessed or skimmed) |
| 0506909029 | Undegummed Leopard Bone (refers to unprocessed or skimmed) |
| 0506909031 | Bone and corner posts of degraded endangered wild animals (excluding tiger bones, leopard bones, unprocessed or degreased) |
| 0506909091 | Other bones and corner posts that have been degummed (not including tiger bones, leopard bones, unprocessed or degreased) |
| 1505000000 | Lanolin and wool fat substances (including pure lanolin) |
| 1506000010 | Fats of other endangered animals made from raw materials (including hippos, bears, hares, sea turtles and turtle oil) |
| 1521901000 | Beeswax (whether refined or coloured) |
| 1521909010 | Whale wax (whether refined or coloured) |
| 1521909090 | Other insect wax (whether refined or colored) |
| 4102211000 | Exfoliating with pickled hides without raw sheep or lambs (except raw hides not covered in Note 1(iii) of this Chapter) |
| 4102219000 | Non-removing, pickled, non-wool sheep or lamb hides (other than raw hides not included in Note One (iii) of this Chapter) |
| 5002001100 | Untwisted silkworm factory wire |
| 5002001200 | Untwisted silkworm silk |
| 5002001300 | Untwisted silkworm double palace silk |
| 5002001900 | Other untwisted silkworms |
| 5002002000 | Untwisted silk |
| 5002009000 | Other raw silk not twisted |
| 5003001200 | Unrefined recycled fiber |
| 5003001900 | Other unsorted waste yarns (including waste yarns not suitable for reeling) |
| 5003009100 | Cotton balls |
| 5003009900 | Other waste wires (including cocoons not suitable for reeling, waste yarns and recycled fibers) |
| 502103000 | Wastes from swine or pig hair |
| 502902090 | Wastes of animal hair of other armpits and other brushes |
| 505901000 | Feather or incomplete feather powder and waste |
| 506901110 | Bone waste containing ingredients of cattle and sheep (not processed or degreased) |
| 506901910 | Other bone waste (processed without raw or degreased) |
| 507100090 | Other animal tooth powder and waste |
| 511994010 | Waste horsehair (whether made of or without liner) |
| 5103109090 | Hairiness of other animal hairs |
| 5103209090 | Other animal hair wastes (including waste yarns, excluding recycled fibres) |
| 5103300090 | Other animal hair waste (including waste yarns, excluding recycled fibres) |
| 5104009090 | Recycled fibers of fine or coarse wool of other animals |
AQSIQ and China Customs - Effective date: June 01, 2018