DAIRY REGISTRATION APPLICATION
According to GACC/AQSIQ Notice No.133, All milk food producers, exporters, agents and domestic consignees are required to file their company information online with the China customs, China's General Administration of Quality Supervision, Inspection and Quarantine of the People's Republic of China.
This requirement comes into force with effect from 01 May, 2018 and annually renewal in AQSIQ and GACC.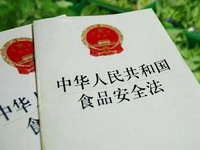 ---
AQSIQ NOTICE NO.133
The Notice implies that any dairy manufacturer / exporter / agent shall submit a filing application to AQSIQ.
Dairy manufacturer and exporters shall fill and submit the application form of Milk Food Exporter through the registration filing management system. Information, such as the exporter and agent's name, country, area, address, contact name, telephone, milk food category, etc. needs to be submitted. After submitting the application, the exporter will obtain a registration number by the AQSIQ and GACC. So can based on the AQSIQ registration number to declare dairy products at China Customs.
TEST REPORT
All milk food product manufacturer / exporters and importers are required to provide a test report before goods will be cleared at ports of entry The test reports required will depend on whether it is a first time or a repeated import, Regardless of whether or not there are import records before the implementation of the new measures, the first import of a dairy product whose departure date is on after 01 May, 2018 will be regarded as a first-time import.
Subsequent imported batches of the same product through the same China customs region will be regarded as repeated imports.
A TEST LIST OF DAIRY STANDARDS
For first imports, a list of dairy standards published by the MOH in 2017 sets out in national standards, which items need to be tested and which test methods laboratory should use.
The following products (with national standard number in brackets) will need to be tested:
| Test Range | Test Range |
| --- | --- |
| raw milk (GB19301-2010) | whey powder and whey protein powder (GB11674-2010) |
| pasteurized milk (GB19645-2010) | cream butter and anhydrous milk fat (GB19646-2010) |
| sterilized milk (GB25190-2010) | cheese (GB5420-2010) |
| modified milk (GB25191-2010) | infant formula (GB10765-2010) |
| fermented milk (GB19302-2010) | process(ed) cheese (GB25192-2010) |
| milk powder (GB19644-2010) | cereal-based complementary foods for infants and young children (GB10769-2010) |
| fermented milk (GB19302-2010) | canned complementary foods for infants and young children (GB10770-2010) |
| evaporated milk, sweetened condensed milk and formulated condensed milk (GB13102-2010) | older infants and young children formula (GB10767-2010) |