AQSIQ è un organo amministrativo ministeriale direttamente sotto il Consiglio di Stato della Repubblica popolare cinese responsabile della qualità nazionale, la metrologia, controllo delle materie prime di entrata-uscita, entrata-uscita di quarantena sanitaria, entrata-uscita di animali e piante quarantena, import-export di sicurezza alimentare , certificazione e accreditamento, standardizzazione, nonché amministrativo forze dell'ordine.
AQSIQ registrato o la registrazione consente di documentare la conformità ai requisiti richiesti e quindi aiutare i consumatori nella scelta del giusto prodotto o servizio per soddisfare le loro esigenze.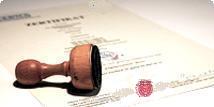 Si mira a dimostrare la qualità, l'efficienza sicurezza e l'affidabilità vostri prodotti.
Aprire nuovi mercati.
Migliora la fiducia dei consumatori.
Fai la tua prodotti si distinguono dal resto.
Fornire una guida per la scelta del cliente.
---
BUSINESS SOLUTIONS WITH AQSIQ
POLICIES LAWS – NEWS TIMELY – ACCURATE DIRECTION – AUTHORITY INFORMATION !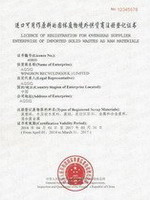 APPLICAZIONE
Certifications or registrations by AQSIQ Association and use of the recognised AQSIQ marks will enable you to enhance confidence in your products, give you the edge over competitors, and open up CHINA markets.
---
TIPI DI CERTIFICATI
The Italiano page content generated by automatic translation, if you find any grammatical errors, please contact us by email at info@aqsiq.net Or please visit AQSIQ English official website. Thank you!