Download AQSIQ Certificate
( * AQSIQ Certificate Validity 12 months * Application Fee $120 * Application time 1-2 days )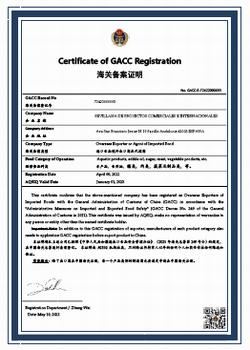 How Can I Download and Print My AQSIQ Certificate?
The valuable part of your electronic certificate is the unique, verifiable URL. However, it's also nice to have a hard copy of your credential. Here we show you how to download and print your certificate.

Important Notes:
The download certificate feature is a 100% electronic credential service. We don't send out paper copies of certificates. However, you can download and print your own certificate by following the steps in this article.
---
---

Ms. Susei
Email: info@aqsiq.net
Phone: +86 (400) 656-9988 # 1802
No. 9-1 Madian East Road Haidian District Beijing

Ms. Christina
Email: christina@aqsiq.net
Phone: +1 (662) 448-3466
100 Duffy Avenue, Hicksville, New York 11801 USA