TEST SAMPLE AT AQSIQ
FOOD SAMPLE PACKAGING AND SHIPMENT GUIDELINES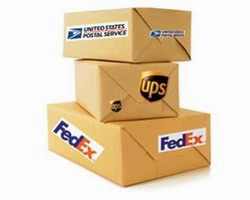 When shipping samples to the laboratory for analysis please use the following guidelines:
Submit adequate amount of sample.
Contact Sales Representative or AQSIQ analyzing laboratory for specifics. Insufficient sample amount will lead to delays in analysis.
Submit samples in sealed packaging or containers.
Package in such a way as to prevent samples from leaking, spilling, breaking, or otherwise compromise the integrity of the samples.
Include a completed Chain of Custody with samples.
In a separate plastic bag, to ensure it does not get wet or damaged.
Ship samples in a cooler, with ice packs, for overnight delivery to the analyzing laboratory.
Do not use ice cubes.
Do not use dry ice, unless specifically instructed.
Identify sample type on the outside of the package simply by clearly noting "

NAME OF SAMPLE

"
Send sample Express file copy to us, this will ensure that the sample gets to the proper department upon receipt, and notify receiving staff to institute proper food sample handling procedures.
Improper packaging during shipment may compromise the quality and integrity of laboratory generated data.
AQSIQ Association reserves the right to reject samples if sample integrity or staff safety is in question.