AQSIQ CERTIFCATE LICENSE REGISTERED RENEWAL PROCESS
In order to strengthen the management and the supervision of inspection and quarantine for imported goods, the General Administration of Quality Supervision, Inspection & Quarantine of the P.R. of China (hereby referred to as "AQSIQ") had adopted the registration management measures in 2004 for overseas supplier enterprises exporting goods to China.
The following industry will needs to submit a renewal application for your certificate or registration number within 90 days prior to the expiry date in accordance with AQSIQ law.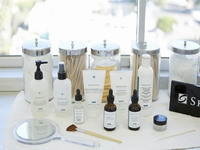 Get a help for your certificate or registration number renewal program.
The User Manual accessible from the site is currently only available in Chinese. To help foreign exporters companies who wish to renewal AQSIQ procedures themselves, the AQSIQ Association has prepared an unofficial translation of the User Manual. To receive a copy, please complete the attached form and return it to: info@aqsiq.net