ALIMENTAR REGISTRO
Feed Exporters Registration with AQSIQ policy from 01 January, 2022
For facilitate the export of processed feed products from the overseas companies to China in accordance with the requirements established by the General Administration of Quality Supervision, Inspection and Quarantine of the People's Republic of China.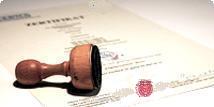 According to AQSIQ requirements mandate overseas exporters must submit the following these feed products documents in order to pass a customs inspection into China:
Feed product manual.
Company's business documents.
Feed test report or local health inspection certificate.
The exporter must apply for Department of Agriculture registration.
---
FEED REGISTRATION CATEGORIES
Feed products
Wheat bran, Palm kernel and meal, palm fat meal, Coconut meal, Plant-based feed additives, Fish meal and other aquatic animal protein, pet food, Harvest eggs, Cassava residue, Squid liver powder, Antarctic krill bait, Fermented soybean meal, Living Nereis (feed), Live River Shrimp (bait),
Shrimp feed (aquatic animal origin only), Fermented, expanded soybean cake and meal, Food for pig, Feeding dairy products, Corn wine dregs, Beet pulp,
Fish meal and aquatic animal protein feed, Alfalfa grass, Chicken, beef, mutton bone meal, Vitamin feed additives, Butter, suet, Oat forage …
A CORRECT APPLICATION PROCEDURES
The User Manual accessible from the site is currently only available in Chinese. To help foreign of Feed products exporters companies who wish to register themselves, AQSIQ Association has prepared an English version of the application form. To start a registration process, please click on the below **Application**.
FEED REGISTRATION
( Registration valid 5 years * Application Fee $ 875 * Application time 1 month )
1. Step
Online or email
application forms
2. Submit
Standardization
documents + right way !
3. Approved
Get your certificate
not a long waiting.

Ms. Susei
Email: info@gacc.app
Phone: +86 400-656-9988 # 1802
No. 9-1 Madian East Road Haidian District Beijing

Mr. Li xiao
Email: manager@aqsiq.net
Phone: +86 400-656-9988 # 1803
No. 9-1 Madian East Road Haidian District Beijing