Nourrir Registraire
Enregistrement des exportateurs d'aliments pour animaux avec AQSIQ du 01 janvier 2022
Pour faciliter l'exportation de produits transformés Additif alimentaire et alimentaire Produits des entreprises étrangères en Chine conformément aux exigences établies par l'Administration générale de la supervision de la qualité, de l'inspection et de la quarantaine de la République populaire de Chine.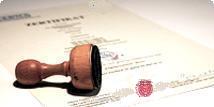 Selon les exigences de l'AQSIQ, les exportateurs étrangers de traitement des produits alimentaires suivants répondent à ces critères afin de passer une inspection douanière en Chine:
Le produit exporté doit avoir des locaux Certificat d'inspection de santé.
L'exportateur doit postuler à l'enregistrement du ministère de l'Agriculture.
Le produit exporté doit être accompagné d'un certificat d'expédition par expédition, qui sera négocié et déterminé après l'audit de l'industrie par AQSIQ.
---
FEED REGISTRATION CATEGORIES
Feed products
Wheat bran, Palm kernel and meal, palm fat meal, Coconut meal, Plant-based feed additives, Fish meal and other aquatic animal protein, pet food, Harvest eggs, Cassava residue, Squid liver powder, Antarctic krill bait, Fermented soybean meal, Living Nereis (feed), Live River Shrimp (bait),
Shrimp feed (aquatic animal origin only), Fermented, expanded soybean cake and meal, Food for pig, Feeding dairy products, Corn wine dregs, Beet pulp,
Fish meal and aquatic animal protein feed, Alfalfa grass, Chicken, beef, mutton bone meal, Vitamin feed additives, Butter, suet, Oat forage …
A CORRECT APPLICATION PROCEDURES
The User Manual accessible from the site is currently only available in Chinese. To help foreign of Feed products exporters companies who wish to register themselves, AQSIQ Association has prepared an English version of the application form. To start a registration process, please click on the below **Application**.
FEED REGISTRATION
( Registration valid 5 years * Application Fee $875 * Application time 1 month )
1. Step
Online or email
Completed forms
2. Submit
Standardization
documents + right way !
3. Approved
Get your certificate
not a long waiting.

Ms. Susei
Email: info@gacc.app
Phone: +86 400-656-9988 # 1802
No. 9-1 Madian East Road Haidian District Beijing

Mr. Li xiao
Email: manager@aqsiq.net
Phone: +86 400-656-9988 # 1803
No. 9-1 Madian East Road Haidian District Beijing