AQSIQ seafood register
Foreign Seafood Exporters Required to List with AQSIQ from 01 October,2015
According to AQSIQ notice 135. Foreign exporters seafood register, all foreign seafood producers, agents and domestic consignees are required to file their company information online with the Bureau of Import and Export Food Safety of AQSIQ, China's General Administration of Quality Supervision, Inspection and Quarantine of the People's Republic of China. This requirement comes into force with effect from 01 oct, 2015 and renewal annually in AQSIQ.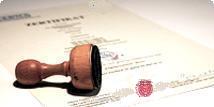 The Notice implies that any exporter / agent shall submit a filing application to AQSIQ before they export seafood to CHINA. Exporters shall fill and submit the application form of seafood exporter through the registration filing management system. Information, such as the exporter and agent's name, country, area, address, contact name, telephone, seafood category, test report, etc. needs to be submitted. After submitting the application, the exporter will obtain a registration number by the AQSIQ and CNCA.
---
REGISTRATION SEAFOOD CATEGORIES
Salmon, Atlantic salmon, herring, sardines, herring, tuna, bonito, mackerel, anchovy, eel,
Tilapia, channel catfish, catfish, canned fish, canned shark fin. Sturgeon caviar substitute. Crab, shrimp and shrimp, lobster. Crustaceans, crayfish, oysters (oysters), including sea fans, mussels. Cuttlefish and squid, clams, clam and shellfish, abalone, snail and snail, sea cucumber, sea urchin, jellyfish, aquatic invertebrates.
A TEST LIST OF SEAFOOD STANDARDS
For first imports, a list of seafood standards published by the MOH in 2016 sets out in national standards, which items need to be tested and which test methods laboratory should use.
| Test Methods | Test Project |
| --- | --- |
| Physical and Chemical Project | lead |
| Physical and Chemical Project | Inorganic arsenic |
| Physical and Chemical Project | Methylmercury (when the total mercury levels do not exceed the limit value methylmercury, do not have the determination of methylmercury; otherwise, should be subject to determination of methylmercury) |
| Physical and Chemical Project | Cadmium |
| Physical and Chemical Project | Chromium |
| Shellfish toxins | Paralytic shellfish poisoning (shellfish Only) |
| Shellfish toxins | Diarrheal shellfish poisons (shellfish Only) |
| Physical and Chemical Project | Crystal violet, crystal violet invisible |
| Physical and Chemical Project | Malachite green, malachite green stealth |
| Radioactive detection | 131 (Japan aquatic Only) |
| Radioactive detection | Cs-137 (Japan aquatic Only) |
| Microbial Project | Listeria monocytogenes |
| Microbial Project | Vibrio parahaemolyticus |
| Microbial Project | Vibrio cholerae |
| Microbial Project | Enterobacteriaceae |
| Microscopy | Parasites |