China recently announced that it would lift the ban on Brazilian beef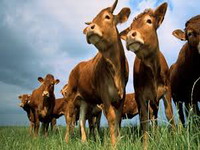 Australian economist McRae (Tim McRae) said it will pay attention to whether Brazil will continue to Hong Kong's exports, will replace Australian beef as the main supplier in mainland China.
It is understood that in 2013, Australian exports to China worth $ 750 million in beef.
Currently, the ban period, Brazil still exports beef to Hong Kong, and the annual trade volume increased to $ 1.5 billion.
Most of China's imports of Brazilian beef is frozen. Other countries will also consider lifting the ban on Brazilian beef, including the last two years to increase Australia's beef imports in Saudi Arabia.
Brazilian beef exports to China approved processing plants still only eight. In contrast, Australia has 33 authorized factories.
Because the increase of the middle class and the consequent demand for protein improvement, Chinese demand for beef is increasing. It is reported that China's annual per capita consumption, although the amount of beef is only about 4-5 kg, is the fifth global average consumption. However, according to United Nations projections, over the next decade, China's beef imports grow at an annual rate of 7% increase.
In recent years, with the price of domestic beef continues to rise, increasing demand, supply gap continues to expand, the proportion of imported beef has been growing.
In this regard, AQSIQ inspection and quarantine departments to remind: When ordering products each importer should pay close attention to relevant laws and regulations and disease outbreaks, attention to safety and health problems of imported food, and must apply for aqsiq registration before Shipment.