U.S FDA announced infant formula good manufacturing standards
United States Food and Drug Administration (FDA) published a final rule setting standards for infant formula manufacturers.
The final rule on the interim final rule published in February 2014 to make some amendments to clarify and technical changes, and applies only to healthy babies designed specifically for infant formula.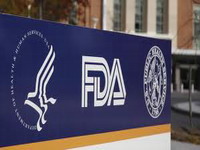 Manufacturers must meet certain requirements in the final rule since September 8, 2014, other provisions are effective from November 12, 2015.
The final rule entered into infant formula Current Good Manufacturing Practices, including the need for milk powder bacterium Salmonella and other pathogens sakazakii Craunot test.
In addition, the rule also established a quality control program (for example, when the final product put on the market before the end of the stage and the shelf life of the nutritional content of the test shall be carried out), prescribed in the launch of new formulations (including recipes when major changes) how and when informed the U.S. FDA, and record keeping requirements.
FDA said that the present supply the American market infant formula manufacturers have to comply with the final rule a number of spontaneous current good manufacturing practices and quality control procedures.
U.S. FDA has published a final guidance document explaining how the infant formula manufacturers to prove that products meet quality elements within the provisions of the final rule.
File lists the elements of proof that products meet quality requirements (such as the product contains enough protein, enough for the baby to grow normally required) evidence and records related to the necessary requirements, as well as citizens voluntarily submitted an application to demonstrate compliance with the quality of infant formula elements of the program requirements.